As seen on Channel 4's Grand Designs with Kevin McCloud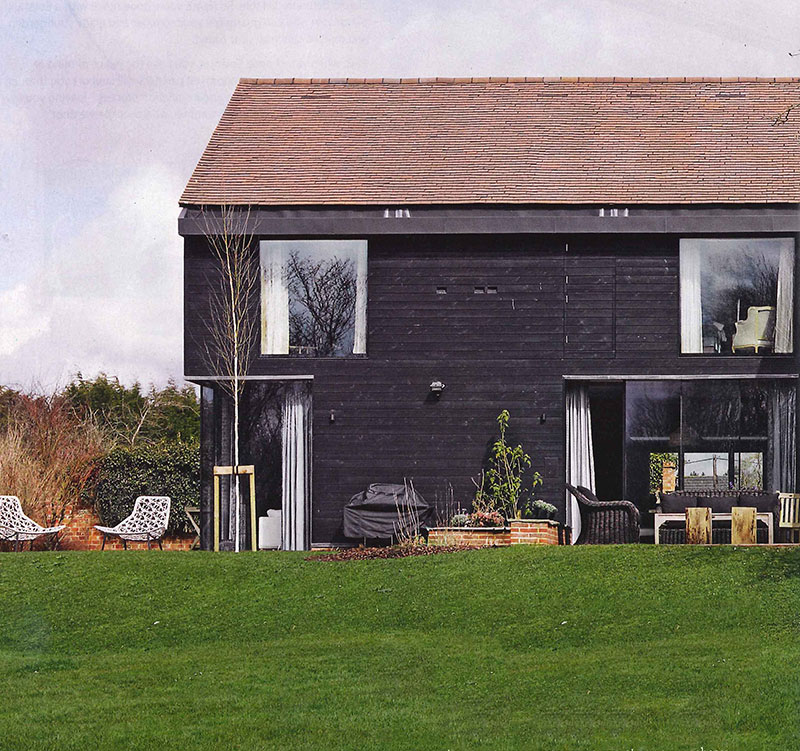 Surrounded by traditional Victorian pink-brick houses is Mayfly Cottage. Nestled in Romsey, rural Hampshire, it is home to Georgie and Hugo Barnes. The couple loved the area and found a stable block and garage that could be converted. Georgie says, 'our brief was for a modern house sympathetic to its surroundings. We didn't want it to shout, "I'm a new, shiny contemporary building".'
Mayfly Cottage creates the perfect fusion of a traditional brick house with the modern charred Siberian Larch cladding.
They liked the idea of a barn on the site of the old garage with the stable block restored for extra accommodation. A green-oak frame was chosen and handmade bricks and roof tiles from a local supplier.
'We wanted to minimise the palette of materials to timber, brick, clay, tiles, charred timber cladding, and zinc. Zinc was used in areas requiring a malleable finish, such as the larger dormer window,' says Mike Stiff from Stiff and Trevillion Architects.
They chose CharredTimber (formerly Martin Childs) for their many years of experience in specialist cladding systems. Siberian larch cladding creates the look of a traditional barn whilst being contemporary, and it's also highly practical. When maintained it can last over 100 years.
'Once burnt, it's very low maintenance,' says Mike.
CharredTimber created horizontal cladding specifically for the build, installing it on time and on budget.
Clay tiles were used for the roof to create a contrast with the charred timber and keep the traditional appearance like the surrounding listed houses. The chimney is similar to the traditional Victorian style but is painted white to look Scandinavian.
'I'm a big fan of Scandinavian architecture, and its use of unadorned materials, white surfaces, and natural light,' says Mike.
There is plenty of light incorporated into the design. The living room is floor-to-ceiling windows with skylights and a dormer window in the master bedroom. They are strategically positioned to frame views of the surrounding tranquil landscape.
The project not only looks striking but it was created sustainably. The charred timber itself is sustainable with heat pumps in the garden to provide hot water, a rainwater-harvesting system to irrigate the garden, and Solar Photovoltaic panels to generate electricity.
Inside, the décor again mixes the old with the new. There are exposed oak beams, in a bright and open plan space.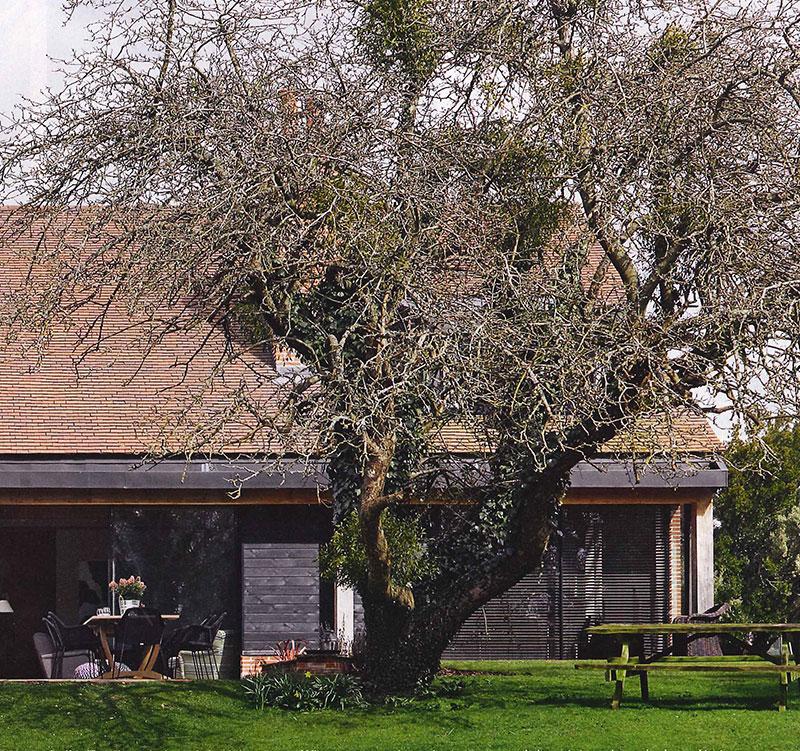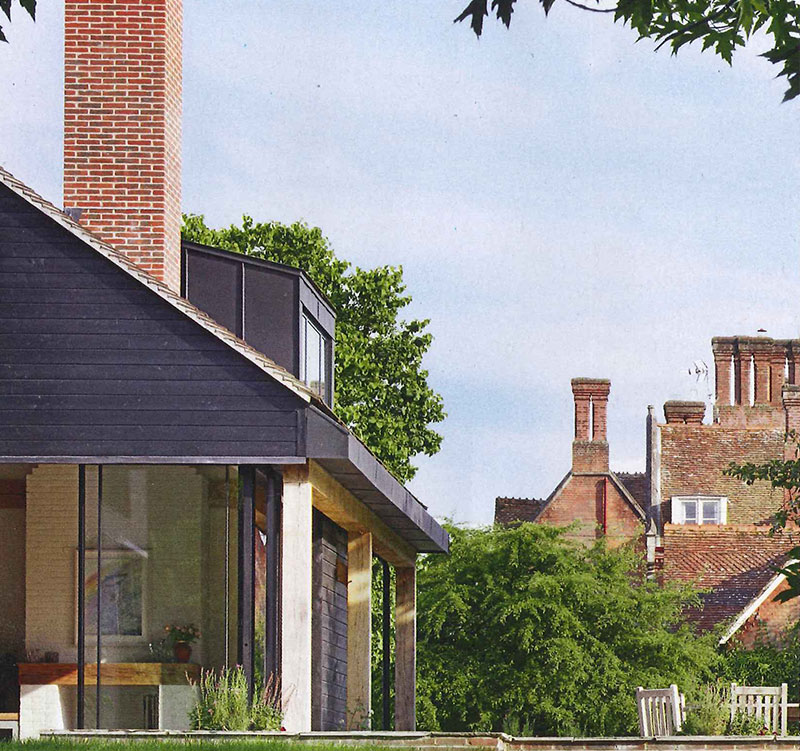 Georgie says, 'The house has a simple beauty without trying too hard yet is also contemporary.'
Mayfly Cottage was shortlisted for the RIBA Awards. The RIBA awards celebrate the best architecture in the UK and around the world.
Georgie says, 'There's not one thing we wish had been designed differently.'
Material: FSC Certified softwood with a charred finish
Sourced: Central Siberia
Find out more about our range of affordable charred timber cladding »
Copyright Grand Designs Outdoors 2013
Photography Killian O'Sullivan